Pulp moulding machine process
We design and manufacture machines that produce a wide array of pulp moulded products.
Four types of pulp
The pulp may consist of recycled paper or wood, but we process other natural fibres as well, including bamboo grass and bagasse straw.
Depending on your requirements, our machines produce four types of pulp moulded products. Below descriptions are in accordance with the definitions used by the International Moulded Fibre Association (IMFA):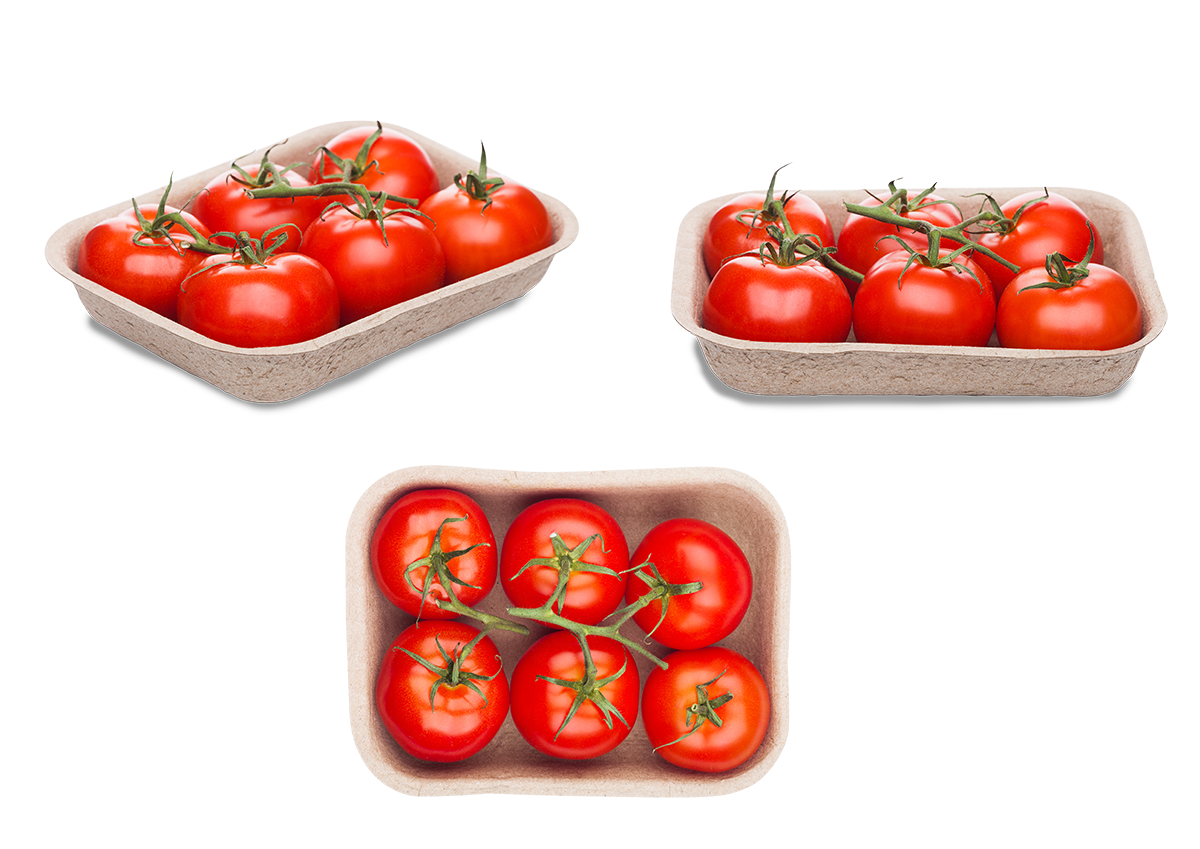 Type 2: Transfer-moulded pulp
Transfer-moulded pulp products are a little thinner, one tot five millimetres on average, and a smoother outside surface than thick-walled products.  They are most commonly used for egg trays, but also serve as hospital disposables (trays) and packaging materials for electrical products and other, fragile objects.
Both thick-walled and transfer-moulded pulp products are produced by our pulp moulding machines. Transfer-moulded products can be afterpressed to make them stackable, optimise dimensions, emboss markings and allow printing or labelling.


Type 3: Thermoformed moulded pulp products
Type three products are thermoformed. At Inmaco, we also call these 'fine pulp', or 'thin-walled' products. As the name suggests, these moulded pulp materials have an average thickness of about 0.5 to two millimetres.
In contrast to their thin-walled and transfer-moulded counterparts, type three products don't require after pressing to solve deformation issues or enable printing and embossing – they are stable in shape and smooth-surfaced.
Type 4: Processed moulded pulp
At Inmaco, we call this last type 'Specials', as they require some kind of special treatment other than moulding. Examples are pulp moulded consumer goods, such tableware, coated or trimmed materials, and glass fibre formed products. We are the go-to European machine manufacturer to produce machines for these types of products.
Read more about our customised packaging machines.

Pulp moulding machine process – an example
The machine process varies per type of pulp and required product. In below example, we illustrate the operation of a conventional moulding  machine
Step 1 –paper pulp making
The process starts by carefully weighing the (used) cardboard, paper or other fibre before transporting it to the pulper. There, it is mixed with water from a separate water tank to establish pulp. Depending on the paper type and quality, the pulping process takes about 15 to 35 minutes.
Next, the pulp is transported to the moulder tank, where it is further diluted. and the pulp is conveyed to the moulding tank. If required, a colour can be added and cleaning is optional.
Step 2 – The moulding process
Here, the pulp is vacuumed into moulds that have been submerged in the moulder tank.
The moulds are equipped with a fine mesh to allow water to leak away, leaving behind the paper pulp. The longer the suction, the thicker the pulp layer that is left behind.
When the moulds emerge from the water, residual moisture is removed. Incidentally, the water is recovered and pumped back to the water tank, thus minimising waste.
 Step 3A – Oven drying for pulp types 1 and 2 moulded products
When producing pulp types one or two, the wet pulp is moved to the transfer forms and placed on a conveyor belt.
The products are transported through the oven, while hot air is circulated to allow drying.
Step 3B –In-Form drying for type 3 products
When producing pulp type three products, the wet pulp is placed in a heated counter form. The products are pressed and dried by the heated forms.
Regardless of the type of pulp moulded product you are making, the entire pulp moulding process is PLC-controlled and fully automatic. An operator controls the various stages of the production process and water and pulp levels, as well as all safety functions, are continuously monitored.
One or more operators take the products from the belt for further processing.
Read more about our equipment:
Pulp moulding machines
Pulp after press machines
Pulp thermoforming machines