Step 1 of our mechanical engineering design projects
The first step of our machine design projects comprises their description and the drafts. The plan evolves beyond the design when we start the development of the machinery.
Project description
Generally speaking, we start mechanical engineering design projects when we spot a market opportunity, or when a customer approaches us with a question.
Our projects often involve the increase of machine capacity, the reduction of waste and logistical operations, or the automation and self-regulation of equipment. In short, we aim to industrialise the packaging industry while reducing its costs.
Whether customer-driven or self-initiated, we make a thorough investigation, viewing the project from all angles, asking for more details and discussing possible approaches.
Design
Once the targets are clear, our mechanical and control engineers get to work. They draft the first concepts on which we base our cost estimate. This estimate is presented to you, and upon your consent, we fill in the blanks, ask for further specifics and define the final budget.
Development and assembly
When approved, our mechanical, electrical and field service engineers work together to build and assemble your machinery. They also test the equipment, adjusting its settings to match your requirements.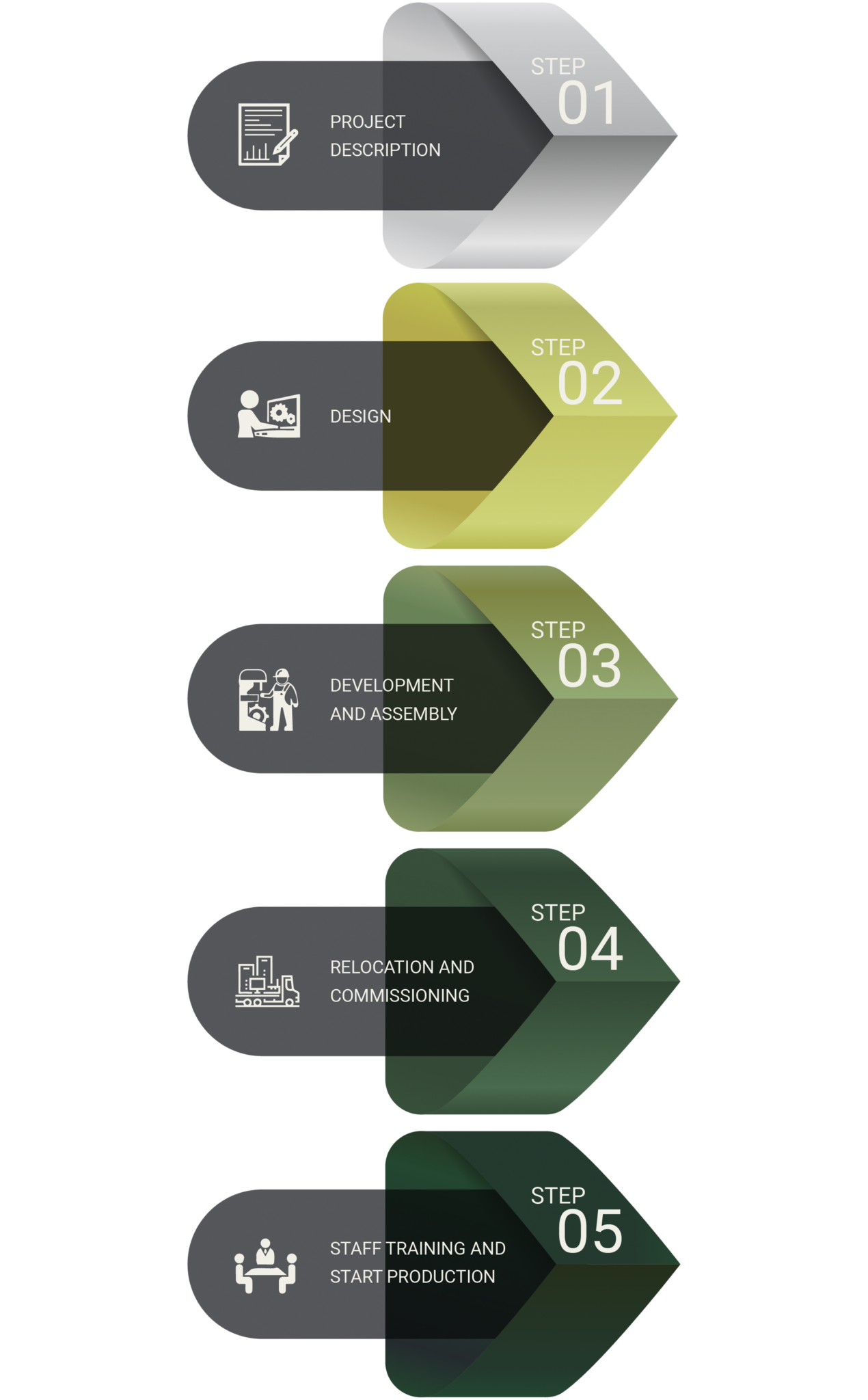 Technician adjusts MSM100
Step 2: Relocation and commissioning
Next, the machinery is carefully disassembled and relocated to your production site. There, we re-assemble and commission the equipment, again adjusting the settings to make sure the machine works in the best possible way when you start production.
Step 3: Staff training
Our projects are not finished until we have trained your staff. During this day, we explain how the machinery works, why the various production steps are included, and how to operate the equipment.
We also go into detail about safety issues and we practice extensively. The training includes the changing of toolsets, the settings of parameters and the modification of forms, dimensions, and so on.

safety issues

Supervise the product quality DSO machinery
Project management
Throughout the mechanical engineering design project, our operations manager allocates the work planners, purchasers, workshop managers and the various engineers. He also supervises the product quality, ensuring that deadlines are met and costs kept within budget.
We believe it is not only vital to keep you in the loop – you should also be able to reach us at any time and be assured that your contact person knows the ins and outs of the project. Therefore, only one of us be in touch with you, and he will be closely involved with the work.
Would you like to learn more? Feel free browse our Packaging Machinery or contact us for more information – no strings attached!